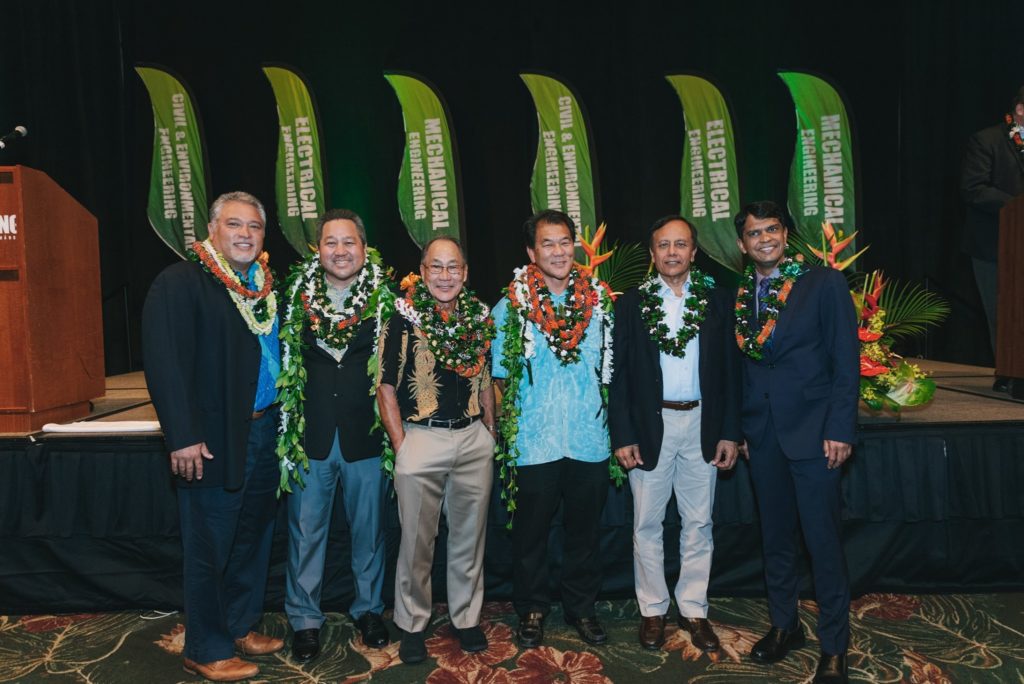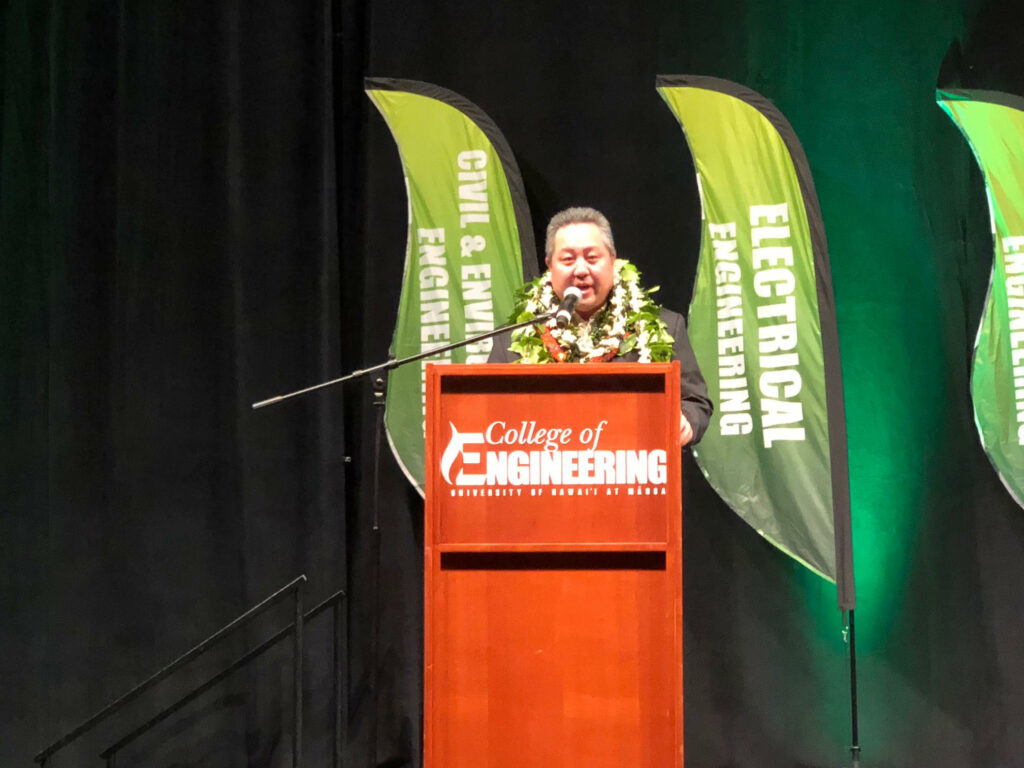 On April, 25, 2019, our president, Sean Sugai, was recognized for his contributions to the University of Hawaii's College of Engineering during its 19th Annual Banquet held at the Hawaii Convention Center. The theme of the event was "inspired by the principles of sustainability and resilience."
Sean, among other students, faculty, alumni, and friends, gathered to honor the best of the industry's achievements in academic and research excellence and outstanding service and leadership.
Sean is one of two recipients honored with the Outstanding Service Award. Congratulations to all award recipients!