Ronald N.S. Ho & Associates offers a great environment for employees.  Our teams provide the right balance of education and experience for new team members through our mentoring and training programs.
We are looking for talented team players who are interested in providing the highest level of service to our clients while developing their own technical and leadership abilities.  Our teams promote collaboration and teamwork at all levels and believe in maintaining strong relationships with all involved in our projects.
Our team leaders  provide the nurturing needed to develop the next generation of leaders in our workplace and help to create professionals with a wide range of skills and experience.  At Ronald N.S. Ho and Associates, you can go as far as your dreams and abilities will take you.
Current employment opportunities include Project Managers, Electrical Engineers, CADD Designers, Administrative Support and other related positions. Please email your resume to joinus@rnsha.com (attention: Sean Sugai).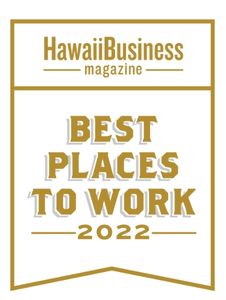 RNSHA is a recipient of the Best Places to Work award for 2022, 2021, 2020, 2019, 2018, 2016 and 2014.