Ronald N.S. Ho & Associates offers a great environment for employees.  Our teams provide the right balance of education and experience for new team members through our mentoring and training programs.
We are looking for talented team players who are interested in providing the highest level of service to our clients while developing their own technical and leadership abilities.  Our teams promote collaboration and teamwork at all levels and believe in maintaining strong relationships with all involved in our projects.
Our team leaders  provide the nurturing needed to develop the next generation of leaders in our workplace and help to create professionals with a wide range of skills and experience.  At Ronald N.S. Ho and Associates, you can go as far as your dreams and abilities will take you.
Current employment opportunities include Project Managers, Electrical Engineers, CADD Designers, Administrative Support and other related positions. Please email your resume to joinus@rnsha.com (attention: Sean Sugai).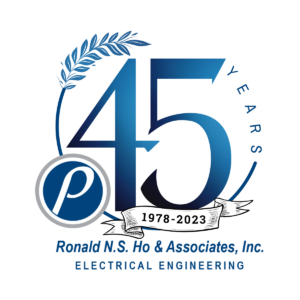 RNSHA is a recipient of the Best Places to Work award for 2023, 2022, 2021, 2020, 2019, 2018, 2016 and 2014.
We are always looking for talented electrical engineers to join our growing team. See full job posting for the following positions:
If you are interested in learning more about us and what we have to offer, send us your resume to joinus@rnsha.com (attention: Sean Sugai).
RHA Construction Management Group is seeking a full-time, Project Coordinator (PC) to join their team of experienced construction and project managers, inspectors, and engineers.  Your role as a PC is to support and contribute to a growing need of construction and project management services throughout the state.
Click here to learn more.
RHA Energy Partners is seeking an Energy Engineer to join our growing Team to support the project development and project implementation of various energy efficiency, renewable energy, and sustainability projects statewide. We are seeking highly motivated professionals committed to making Hawai'i a better place to work and live. Click here to learn more.