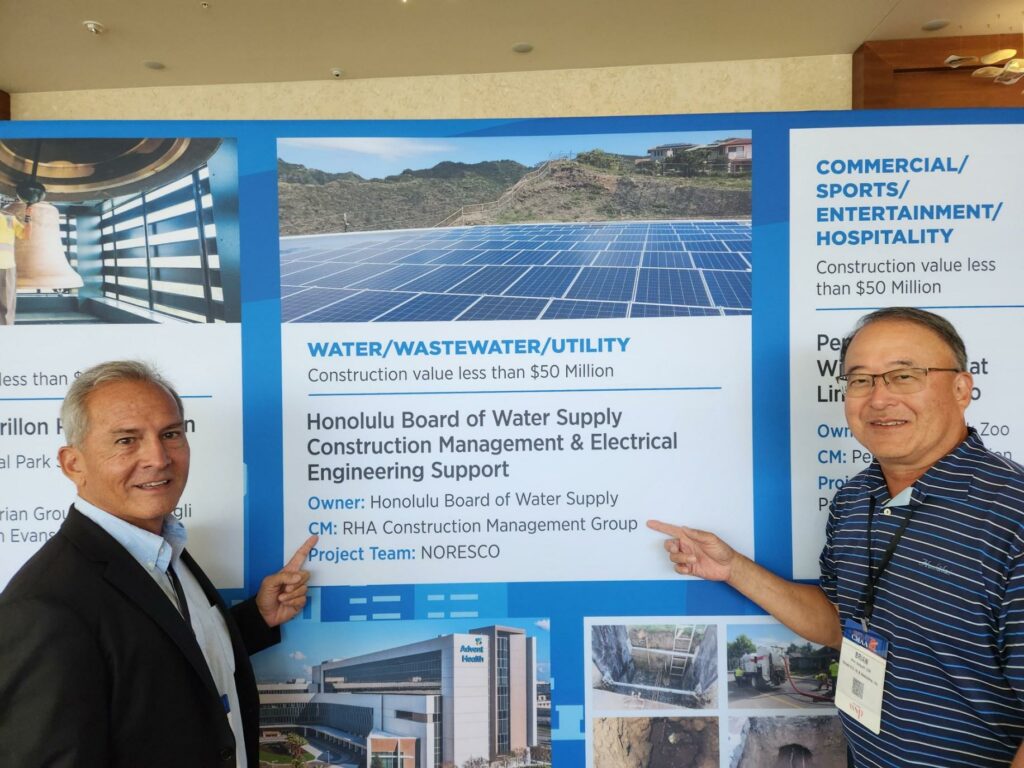 In 2016, the Honolulu Board of Water Supply (HBWS) awarded RHA Construction Management Group (RHA CM), formerly Ronald N.S. Ho & Associates, Inc., a three-year (October 2017 – October 2021) construction management contract to lead the coordination of work for their $33 million Energy Savings Performance Contract (ESPC).
BWS is the first county water utility in Hawaii to execute an ESPC, an alternative project delivery approach that allows a government agency to collaborate in a long-term partnership with an energy service company (ESCO). The purpose of this project is to facilitate and accelerate energy conservation measures, or ECMs, at over 33 locations throughout the island of Oahu, Hawaii. This effort will generate enough cost savings to cover project costs over the term of the contract. This directly supports the State of Hawaii's goal to achieve 100 percent of electricity generation from renewable energy by 2045.
RHA CM was one of 20 groups nationally that received a 2022 Project Achievement Award from the Construction Management Association of America. The entry, "Honolulu Board of Water Supply Construction Management & Electrical Engineering Support," won in the category for projects valued at less than $50 million. Brian Sekiguchi (left), vice president of RHA CM and Bryan Bosworth (right), senior construction manager of RHA CM, stand in front of a display recognizing the award-winning project.
Check out the full mention featured in the Newsmakers section / September 2022 issue of the Building Industry Magazine.