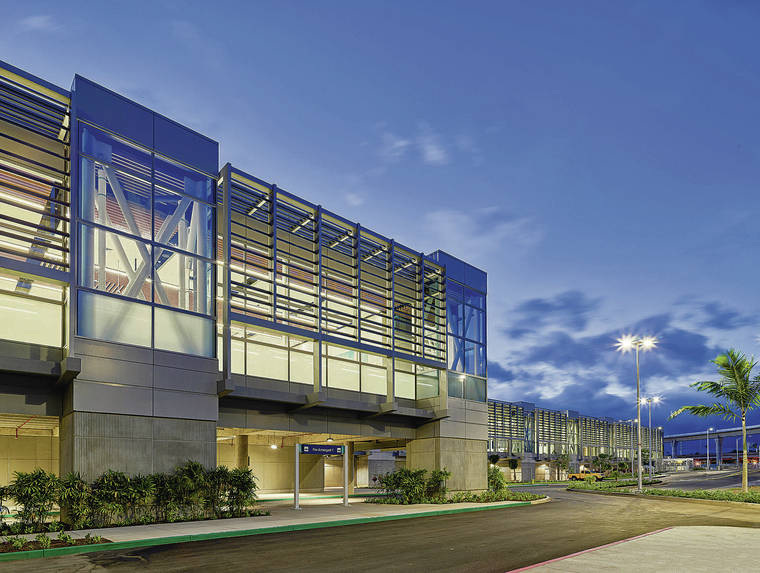 The opening of the new $270 million, 230,000-square-foot Mauka Concourse at Daniel K. Inouye Airport marks the first gate expansion in nearly three decades. The Mauka Concourse can accommodate up to 11 aircraft at any given time to alleviate the gate congestion each day at peak travel times. The gate expansion adds six new Transportation Security Administration lanes providing a total of 10 checkpoint lanes in Terminal 1 to expedite the process of getting through entry lines in less-crowded conditions. The Mauka Concourse also adds 12 gates at the Honolulu airport, where the gate count will increase by 28% to 54.
KYA Design Group designed the space without walls so that passengers can spread out at the gate while waiting for their flight, and to allow the airports division future flexibility.
Ronald N.S. Ho & Associates, Inc. is proud to have provided the electrical design for this exciting and much needed project. This airport modernization project included the demolition of the existing commuter terminal, site preparation, and the relocation of existing utilities. The building design included power, lighting, emergency power, telephone, data, flight information display, public address, security, gate management, passenger loading bridge, and fire alarm systems.
In addition, sustainable project elements included an automated lighting control system design that utilizes daylight harvesting features to take advantage of the large glass walls of the building minimizing lighting energy consumption.
Now the added capacity of the concourse's modern and versatile gates offer Kama'aina and visitors, employees and other airport users a much improved travel experience.
We would also like to thank Billy Ornellas, P.E., Associate Principal, for doing such a great job on this project. 
Photos by Star Advertiser