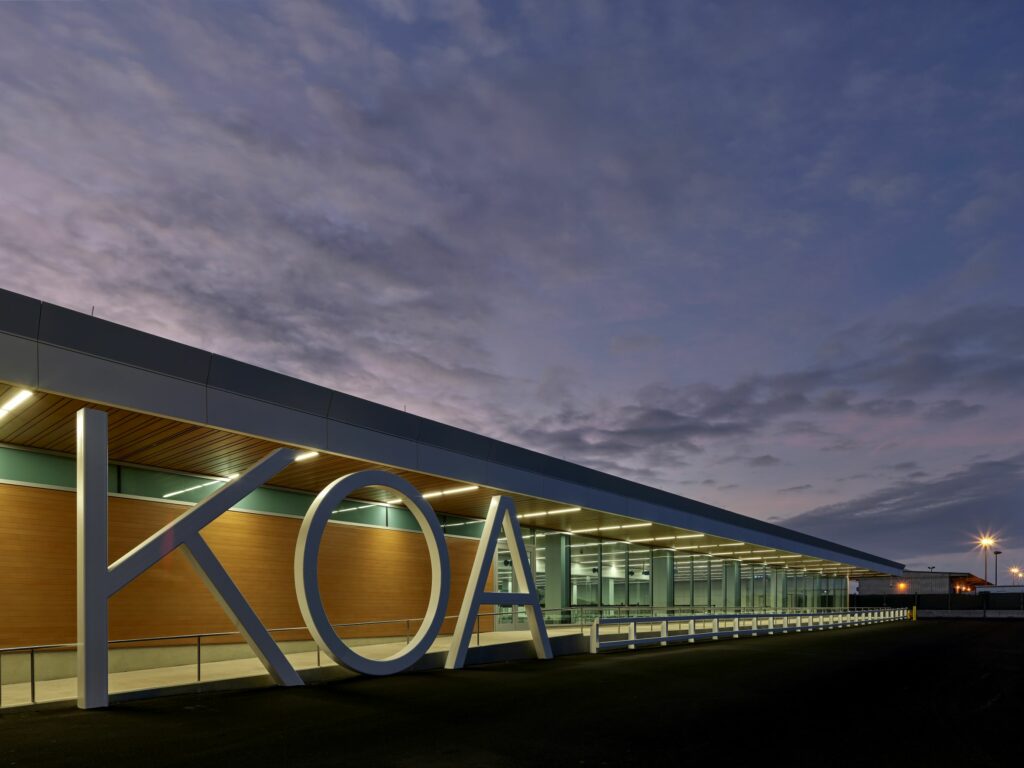 The $58.7 million Federal Inspection Services (FIS) facility at Ellison Onizuka Kona International Airport (KOA) in Keahole, Hawaii is now open two months ahead of schedule. 
The 32,700-square-foot KOA FIS is one of two ports that receive international flights into Kona, which has been a significant boost to the Island's economic and operational demand. 
The FIS was designed by KYA Design Group and awarded to Nan Inc. as general contractor. Ronald N.S. Ho & Associates, Inc. (RNSHA) provided the electrical engineering design of this airport modernization project. Services included utility electrical and telecom services, an emergency generator, interior electrical distribution systems with emergency power for the facility's critical systems, fire alarm system, a public address system, lighting and lighting control systems, modification of the taxiway lighting at Ramp A, and Ramp B, apron lighting for new apron, lightning protection; and the relocation of a guard shack. RNSHA was also contracted to provide permit submittal drawings and coordination, construction documents, and services during bidding and construction.
The facility was designed for LEED certifications and RNSHA is proud to partner in yet another sustainable and energy-efficient design and construction.
Read the full article in the Building Industry Hawaii December 2021 issue.
Photos by KYA Design Group