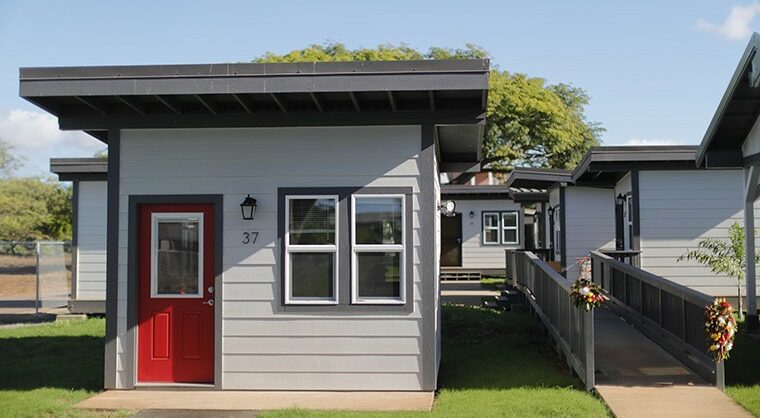 HomeAid Hawaii is a 501(c)(3) non-profit comprised of Hawaii's developers, members of the building industry, and industry related fields. The organization partners with non-profit service providers to provide pro-bono assistance to address Hawaii's homelessness crisis.
A team of builders, professional service providers and private donors, including our team at Ronald N.S. Ho & Associates, Inc. (RNSHA) contributed time and resources to build Hawaii's first kauhale (village) in Kalaeloa. A nearly 2,000-square-foot, former Navy warehouse was converted to contain a communal kitchen, bathrooms, laundry, medical clinic and communal areas.
RNSHA developed an electrical site plan indicating the connection to the Navy's electrical distribution system as well as on-site secondary electrical distribution. Together, we helped the community build 37 100-square-foot tiny homes designed to provide shelter for homeless veteran and non-veteran residents  housing more than 200 occupants. 
Photos by Star Advertiser